Business in Germany
In order to achieve success abroad, your company has to overcome a number of obstacles. Strategic business consulting paves the way for achieving your goals. Therefore, as a competent and experienced partner, we provide support to German, Croatian, Bosnian, Serbian, Montenegrin and Macedonian companies in the process of market research, a new market entry, and starting a business.
Setting up a company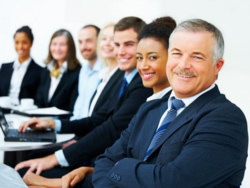 Foreign citizens who want to set up a company abroad must comply with a number of legal regulations and formalities. Of course, foreign companies may establish a new legal entity abroad. For this purpose, the legal regulations on setting up a company must be complied with. Therefore, it is most important that you are familiar with requirements, in order to get well prepared. We will gladly provide you with support.
Selecting legal structure
Companies can be divided in two groups: private companies and corporations. In the case of private companies, there is always personal liability, whereas there is no such liability in the case of corporations; there are also mixed legal structures. There is no legal structure of the company which would be ideal and purposeful in all cases. Thus, real and apparent advantages and shortcomings of each legal structure should be separately weighed in each case in order to decide on the most appropriate one.
Sending workers abroad/worker quota
It has become a common practice that a company sends its employees to work abroad. Such a practice has a number of advantages, but it is not completely risk free, because the requirements of the receiving countries differ and are very bureaucratic in nature, even within the European Union.
- EU-Countries
The freedom of providing services in the European Union applies to new member countries, too. Unfortunately, transitional provisions, which may last up to 7 years at the most, are in effect in the following sectors: construction and related economic branches; activities of cleaning and maintenance of buildings, facilities and means of transportation; and interior decoration activities.
- Non-EU-Countries
The Federal Republic of Germany concluded bilateral agreements under which the engagement of foreign workers has been limited to certain quotas with the following non-EU countries: Bosnia and Herzegovina, Macedonia, Serbia and Turkey.
It is, therefore, of great importance that you are informed about the requirements in order to be able to get well prepared. IHP Expert will gladly provide you with expert support.
Umso wichtiger ist es, dass Sie die Anforderungen kennen und sich darauf vorbereiten. Wir unterstützen Sie dabei gerne.
Market information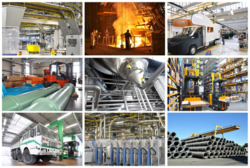 In order to provide you with optimal support in estimating your market prospects and facilitating your market entry, we offer a basic analysis of market potentials for your company, in accordance with your needs. We will find all the necessary information for you following your requests, and in the process we will use all existing databases, and our own sources. In this way, you will be able to better assess your potentials and adjust your plans to specific local terms and conditions of business operation.
Market entry
The best way to enter a new market is to seek an adequate partner company and contact persons. Since we are well-acquainted with specific features of the German market and the markets of Southeast Europe, we can provide support you need. Our services include:
Contact addresses (without verification)
Verified contact addresses
Correspondence with business partners
Facilitating contacts with business partners
Individual consulting on the marketing of goods or services
Support in negotiations.
Negotiating the right business deal
When buyers and sellers are not sufficiently prepared for negotiating business deals, the negotiations boil down just to the discussion of prices and delivery. However, what is decisive for a long-term cooperation is not just the successful compliance with the agreed terms, but whether the agreement is acceptable to both parties in the long term. We will help identify the best solutions for you.
Legal and tax information
We are happy to provide you with relevant information on commercial, labour, tax and other legal regulations, which are of paramount importance for your success. Please note that IHP Expert does not provide legal and tax consulting; our services are limited to basic information. We will gladly provide information on experienced lawyers and tax consultants who speak your language.
Support in submitting the permit request
We represent your company in all negotiations with competent institutions or other public or private authorities, as if it were our own company. We also provide you with expert assistance in the process of submitting the request for approvals, permits, consents and other necessary documents.
Support in product declaration
In order to launch your products on the foreign market, they have to be declared in accordance with national regulations of the target country. We will be glad to provide our support.
Fairs
Fairs and company presentations are currently the leading marketing instruments of the German companies – as demonstrated by the study "Dialogmarketing Deutschland 2010" conducted by Deutsche Post (German postal service). Make sure you are thoroughly and timely prepared for the most important fairs in your line of business. What should you take into account? What are your objectives? IHP Expert will gladly provide you with support.
Organisation of business events
Do you wish to organise a business event – a seminar, product or company presentation? It will be our pleasure to provide our support. Make use our extensive experience, expertise and capacities in planning business events. We will take an active role in drafting your concept paper and programme. An additional service that we offer, is our staff accompanying you to business events and providing you also with translation services.
Support in human resources issues
Is your company looking for a new employee? IHP Expert will assist you to draft and publish job advertisements, collect and forward applications, and schedule and organise job interviews with selected candidates.
We are looking forward to your inquiry