Work in Germany
We are experts in providing comprehensive information and responsible advice in order to enable you, in accordance with your overall circumstances, to find adequate solutions to your personal advantage. We will readily provide Information in the following areas:
Working in Germany / EU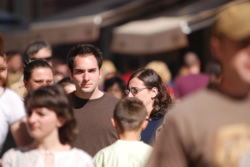 Citizens of the European Union (except the citizens of Croatia who still need the EU work permit which is issued by the German Federal Employment Agency), the European Economic Area (EEA) and Switzerland can live and work in Germany without restrictions. Third-country nationalities (i.e. citizens of non-EU countries) need to have employment approval which depends on the needs of the German economic system and the current situation on the market. A work permit for the mentioned citizens can be obtained only in case of a specific job offer. Otherwise, the employment will not be allowed. Priority in employment is given first to German citizens, i.e. EU citizens without restrictions to freedom of movement. If no suitable person among them is available for the job, then the citizens from the third-party countries can be employed. The work permit is issued for a maximum period of three years.
- Highly qualified professionals
Highly qualified persons may be granted permanent residence from the outset. This primarily applies to scientists with special expertise, teaching staff, and persons in scientific occupations in prominent positions.
- EU Blue Card
Third-country nationalities with university education who are offered a job with a specified minimum annual income may, with the EU Blue Card, obtain a limited residence permit (for a certain period of time), if they meet the requirements.
- Researchers
Researchers may obtain a residence permit for the purpose of research if they have concluded an agreement on conducting research in Germany with a research institution recognized by the Federal Office for Migration and Refugees.
- Self-employed persons
Self-employed persons may be granted a residence permit in order to carry out their business projects. This will happen if there is a specific economic interest or need for the project, or in cases when it is expected that it should make a positive economic impact and the funding has been secured.
Residence permit
Generally, foreign citizens – third-country nationalities – need a visa to enter Germany, and, in case of an extended stay, they need a residence permit as well. The residence permit may be granted for the purposes specified by law (education, employment, family reunion and asylum, and international legal, political and humanitarian reasons).
Recognition of obtained qualifications
In principle, professions in Germany are divided into two groups: regulated and non-regulated. The prerequisite for finding a job one is qualified for - in the case of regulated professions (such as physician, nurse, lawyer, or experts in skilled trade occupations) - is the recognition of qualifications. This also applies to the use of a title in some professions (for example, MD). In the case of non-regulated professions, recognition is not a requirement for their practising. Therefore, persons working in non-regulated professions can compete on the labour market directly, i.e. they can start working immediately. Nevertheless, recognition of qualifications in such occupations may be useful.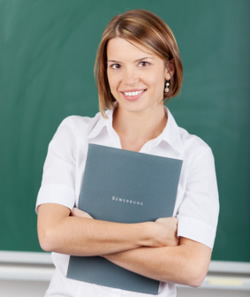 Competing for jobs
When competing for a job, your business future depends mainly on your presentation. You will only get the job you desire if a human resources officer is immediately impressed by your presentation. This means that your CV is complete, your cover letter is convincing, and your answers at job interview are well-prepared.
Self-employment
The term 'self-employment' implies the pursuit of an 'independent' self-employed activity. In the economic sense, it means setting up a company, or a trade. The German Residence Act and Act on Freedom of Movement for EU Citizens regulate the issues of who is allowed, as a foreign citizen, to be self-employed in Germany, and who is not. Just as any German citizen starting his own business, a foreign citizen also has to consider the issues such as the form of company, freelance activity or trade, tax issues (creating back-up funds), company insurance, social security, legal regulation and contracts, marketing, company presentation etc. Self-employment starts on the day when you start performing an economic activity, i.e. with formal and legal registration of the economic activity with the competent office for economic issues, and registration of freelance activity with the competent tax authority.
Being self-employed has many advantages: for example, being one's own boss, making one's own decisions, having employees. On the other hand, there are many shortcomings, too, such as overwork and financial insecurity.
Therefore, find the information first, then set up a company.
Pension issues
Many elderly foreign citizens return to their home countries. Some of them are entitled to have their pension requests considered by the German Pension Insurance together with their foreign pension insurance requests, if their native country is an EU member, i.e. that it has concluded an Agreement on Social Security with Germany. We provide information, advice and support in exercising your rights.
Social security
Social security is a system of social protection defined by law, i.e. other binding legal regulations, which provides income security to persons in need, in circumstances such as old age, loss of the family breadwinner, incapacity for work, disability, unemployment, care for children. We will provide you with information on potential social welfare in your mother tongue.
Family issues
We provide support and advice on all issues and problems related to your children's education and your family life. After the first meeting, when we - together with you - establish and analyze your situation and problems, we focus our attention on the search for an adequate form of support.
We provide CONSULTING SERVICES in Croatian, Serbian, Bosnian, Montenegrin and German. Please note that IHP Expert does not provide legal consulting; its services are limited to the provision of basic information. Together with consulting services we will additionally provide youwith a written summary of the most important information provided in the consultations, free of charge.
We provide full SUPPORT in your written and oral communication with the public administration and institutions.
In addition, we FACILITATE your search for relevant experts (for example, lawyers, tax consultants, physicians) who speak your mother tongue, whatever the area of your interest may be.