Home
-> Translation -> Translation services
Translation services
Clear and complete communication is a key to success. This is why we pay so much attention to each subtle nuance in your text when we translate it. We examine and analyze the meaning and structure of very part of the sentence. With such an approach, we achieve an exceptionally high quality of translation of all kinds of texts. Thus, the documents are not just translated, they are rather adapted to the target language.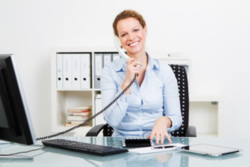 For this reason, we never use the computer-aided translation. Only an experienced translator can guarantee that your text will be fully and accurately translated. Since we greatly treasure a fair relationship with our clients, we always act to the best of your interest.
In addition, we are always at your disposal – as a reliable and professional support office – with regard to services in offered languages.
Areas of Our Expertise:

industry, technics and technology
media, marketing and public relations
education
humanities and social sciences
culture, art and architecture
medicine and pharmaceutics
politics and law
sports, leisure and tourism
documents
economy and trade
insurance and finances
science
correspondence and bidding documentation etc.
Languages:
Albanian
Bosnian
Croatian
English
German
Italian
Macedonian
Montenegrin
Russian
Slovenian
Serbian
Ukrainian